With its vast infrastructure and world-class hotels and convention centres, Kochi is fast emerging as a favourite destination for corporate events and business-related tourism programs.  Everything one needs to create a mix of business and pleasure, is available in Kochi.
With its exotic location and access to prime tourist destinations that draw millions of tourists from all over the world (and also from within the country), Kochi is rightly called the "Queen of the Arabian Sea".
Kochi has direct flights from all over the world. All major airports in India send direct air traffic to Kochi including from Delhi, Chennai, Mumbai, Bengaluru, Ahmedabad, Kozhikode and Pune. It has a massive lineup of internationally acclaimed hotels including Le Meridien, Marriott and Hyatt Regency. These hotels and convention centres are equipped with state-of-the-art conferencing and mass communications paraphernalia for accommodating world-class events of any scale. All major tourist destinations in Kerala are easily reachable from Kochi through various modes of transportation, including car rental services.
Our chauffeured rental cars have been playing in and around Kochi for more than 26 years now. We are one of the oldest taxi cab services in Kochi and surrounding areas, and we have built this reputation through hard work, dedication to our profession and our ability to provide car rental packages according to the needs of our customers and corporate clients.
We have struck up lasting relationships with various corporate event venues and hotels, and bookings can be made from these places themselves. Many sites list us as highly recommended travel companions.
Why are our Car rental services your best companion for your Corporate Conventions?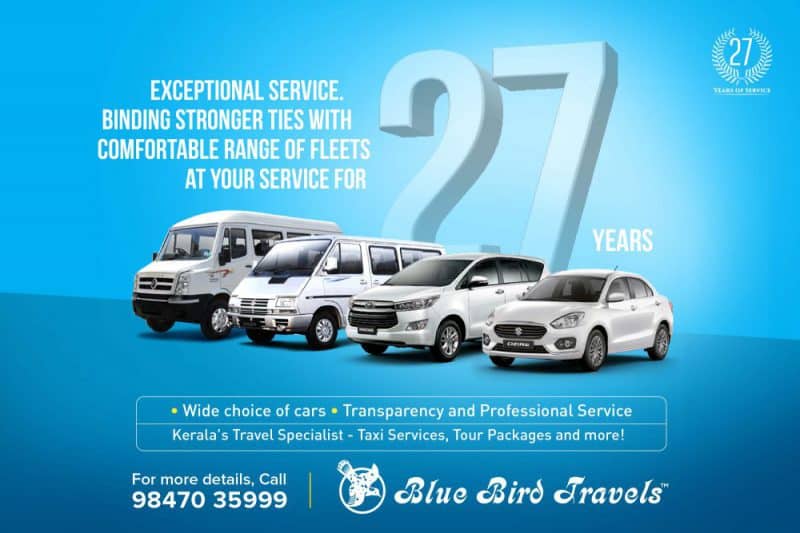 As mentioned above, our drivers have been shuttling tourists and corporate customers for more than 26 years through the length and breadth of Kerala. Our drivers know every road, every itinerary and every good thing to see and wrong things to avoid.
Providing car rental services to corporate clients is a sensitive undertaking. Such clients do not just expect top-class services both in terms of vehicles and chauffeurs, and they also need someone they can rely on for their comfort as well as the comfort of their families that accompany them sometimes.
We have a comprehensive fleet of vehicles, including cars of different sizes, minibuses and vans. Hence, whether you want to travel alone, with a group of your colleagues or your family members, we can tailor our corporate car rental services accordingly. We have a variety of car brands to suit your needs. 
Although the weather is quite lovely in Kochi but sometimes, being a tropical destination, it becomes hot and humid, but there is no need to worry. All our vehicles are entirely air-conditioned with highly comfortable interiors. Whether you are looking for a short ride from the airport to the hotel or you are planning to be on the road for a few hours, you will be relaxed amidst the pleasant environment inside the vehicle.
In the event of a corporate convention or another corporate event, we can coordinate with the hotel and the airlines to carry a significant number of participants from and to the airport. We can quickly scale our car rental services according to the number of participants you have for your corporate event.
For partnerships WhatsApp us now
Transport solutions for significant events like Corporate Conventions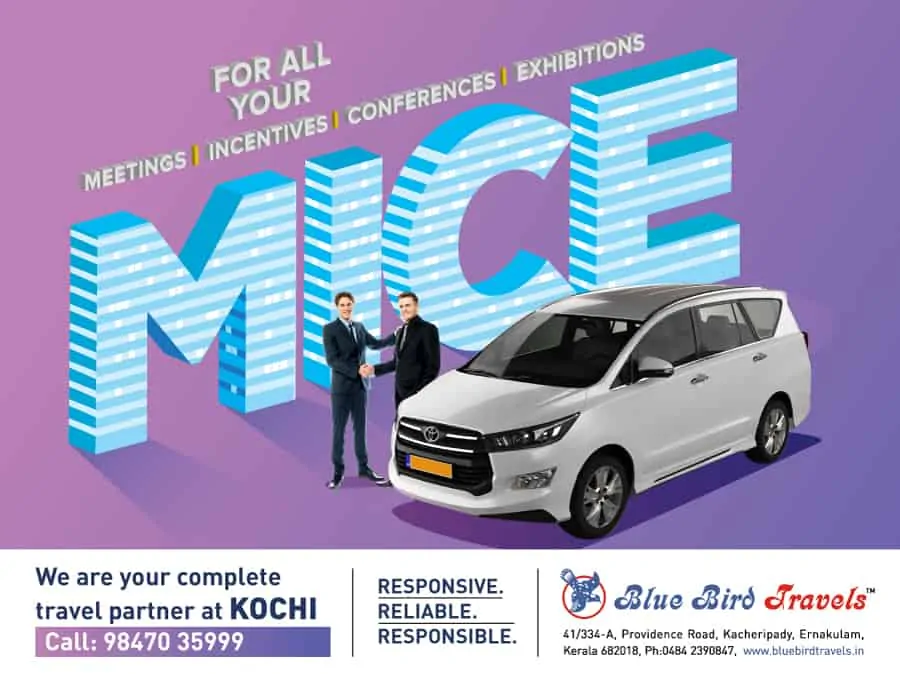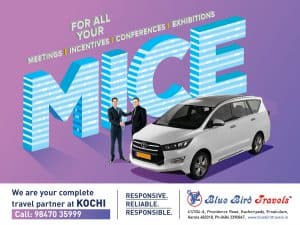 When large corporate conferences take place, one of the biggest concerns is travel. 
Everything comes to a halt if excellent travel arrangements are missing. 
What sort of experience your corporate convention attendees have begins immediately when they step out of the airport to go to the hotel or the convention centre. Transportation is the first type of interaction that they have that can be associated with your event.
Hence, you don't want to take a chance. Right from picking your attendees and participants from the airport to transporting them to wherever they want to go, you need to partner with a reliable transport solution that has made a lasting reputation in providing world-class corporate car rental services in Kochi.
For part
nerships WhatsApp us
 now
Car rentals for Local use as well as Outstation use
During your corporate event, the participants may need to move within Kochi or visit outstation locations such as beach-side tourist spots, places of pilgrimage, hill stations, forest reserves and backwater holiday destinations. We can help you plan even outstation trips according to the schedule of your various corporate events when your attendees get some time in between to mix pleasure with business.
One of the best things with our corporate car rental services in Kochi is that all our drivers are highly experienced and completely comfortable with the local terrain and itineraries. Just tell us where you want to go, and our drivers will take you there through the best and the shortest route without causing you any inconvenience. You can completely trust them. They have been working with us for years, and we regularly carry out background checks on all our drivers.
Don't know where to go or where to take your attendees in Kochi or outstation destinations? No need to worry. We can chart out a complete tour package for your participants. We know our ways around. We collaborate with the best hotels, lodges and resorts where we routinely take our passengers for maximum comfort. We can also help your participants attend exotic festivals and local events if they happen to be taking place when your corporate convention is happening.
For partnerships WhatsApp us now
Advantages of going with Blue Bird Travels for your Corporate Car rental needs in Kochi
We have been in business since 1992, that is more than 26 years. We have a large inventory of vehicles that we can immediately put on your disposal.
When you need a reliable car rental service, we understand that these are the qualities you are looking for:
Complete comfort of your attendees

Reliability and accountability

Flexibility in terms of getting a travel package per your needs

Drivers and chauffeurs, you can completely trust

Well-maintained and comfortable vehicles

Always accessible customer service

Good bargain
At Blue Bird Travels, we have made a name for ourselves for providing quality corporate car rental services throughout Kochi. We don't cut corners to get business. We understand that more than getting your business, what is essential is creating lasting memories. Although cost is important when it comes to taking care of your highly esteemed corporate event participants, you are looking for quality, comfort, safety and reliability – all the attributes that you indubitably find in Blue Bird Travels.
For partnerships WhatsApp us now
Unparalleled Car rental experience
We believe in complete transparency. No matter what your requirement is (travel-related) our drivers are trained never to say no. They will keep you safe. They will keep you on track. They will take you to the best destinations in Kochi and other parts of Kerala. Group travel, individual travel, family travel, you can get a vehicle from us for every type of travel profile. We provide complete backup in case of a breakdown no matter where you are when travelling in one of our vehicles.
You can call us when you need to get in touch. If you are not in a great hurry, you can send us an email. Or if you are more comfortable talking on WhatsApp, we are available through instant messaging too.
For partnerships WhatsApp us now