Here we explain why Kochi has emerged as a favourite destination for businesses and enterprises for organising and attending conferences and conventions and how our taxi cab services can make your experience more enriching and rewarding. You can mix business with pleasure and have a meaningful stay at Kochi.
Why is Kochi fast emerging as a hub for MICE?
Kochi is a major port city on the south-west coast of India. Historically it is also known as Cochin
Aside from being one of the leading tourist destinations in the country, Kerala has emerged as a significant jor MICE (Meetings, Incentives, Conventions and Exhibitions), destination, especially the city of Kochi. 
MICE tourism has developed as a specialized field. It is also known as the "meetings industry". The events may include regular business meetings (due to convenience, accessibility and infrastructure), incentive programs, conferences where people can meet business partners and explore business growth opportunities, and exhibitions where products and services are put on display for future partners and buyers.
The city is well connected. At many places, it has world-class infrastructure. It provides all the facilities that business executives need for their meetings and conferences. From travel to technology, everything works in synchronicity to make Kochi a preferred destination for conventions, conferences and business meet. 
The city has world-class hotels. Accessible transport is available (for example, our taxi service) not just from the airport to the hotel and vice-versa, but also for sightseeing and other tourism-related travel. It isn't even much expensive compared to other metropolitan cities in India.
Besides, Kochi offers you an abundance of experiences. Along with attending corporate events, you can get a glimpse of your ancient culture. There are lots of coastal areas where you can spend leisurely weekends on the beach. You can come with your family and visit heritage sites and even do shopping. Your families can have fun while you spend time attending your business event. Kochi is an entirely safe place.
Contact us today to know more about Managed Services offering for Ground Transportation for Corporate Events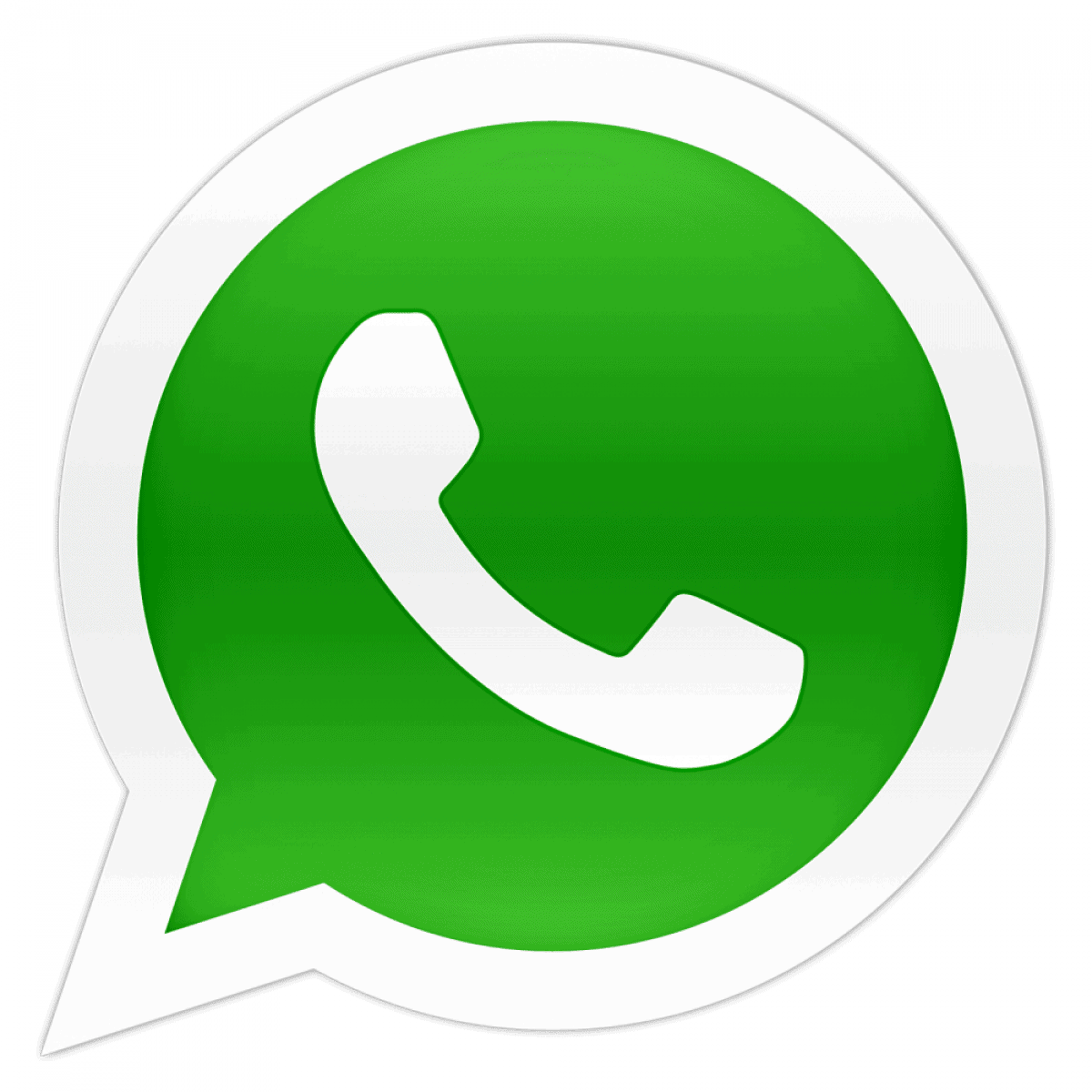 Major convention centres and hotels in Kochi
Being a renowned and favourite MICE destination in the country, it is but natural that Kochi must have world-class convention centres and hotels to host high-profile business personalities and demanding executives. We are describing some convention centres and hotels in Kochi just for your information.
Lulu Bolgatty International Convention Center (LBICC)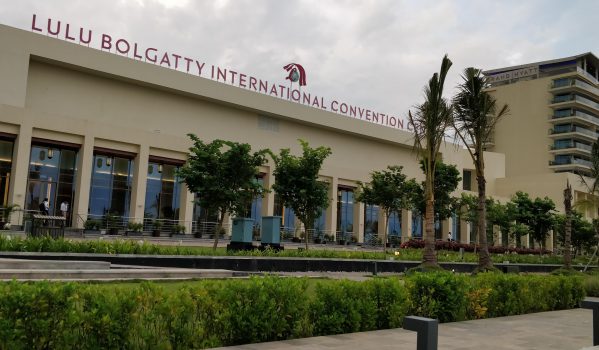 This International Convention Center is managed by the International chain of hotels Grand Hyatt and is located on the waterfront of Bolgatty Island. It is just a 45-minute drive from the Cochin International Airport, and you can easily reach there by taxi.
LBICC boasts of one of the largest pillar-less venues in the country where 3000 delegates can be accommodated within a single hall. It has 30 venues to host events, bedecked by seven beautifully landscaped lawns. The place provides "mood lighting" matching the feeling of the event. Aside from business events, the place is also known to host wedding ceremonies and consequently, has an inbuilt stage for greenroom and bridal room.
Read on: Lulu Bolgatty International Convention Center (LBICC)
Le Meridien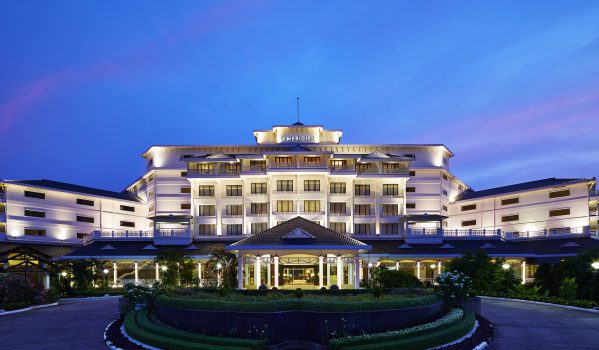 Le Meridien is one of the closest 5-star hotels to the Cochin International Airport. The hotel boasts of 3,252 square meters of meeting space with 15 meeting rooms, and the largest room is 1,387 square meters. Its exhibition arena is 5,574 square meters. It has all modern-day facilities and presentation infrastructure to accommodate a large scale business event.
Contact us today to know more about Managed Services offering for Ground Transportation for Corporate Events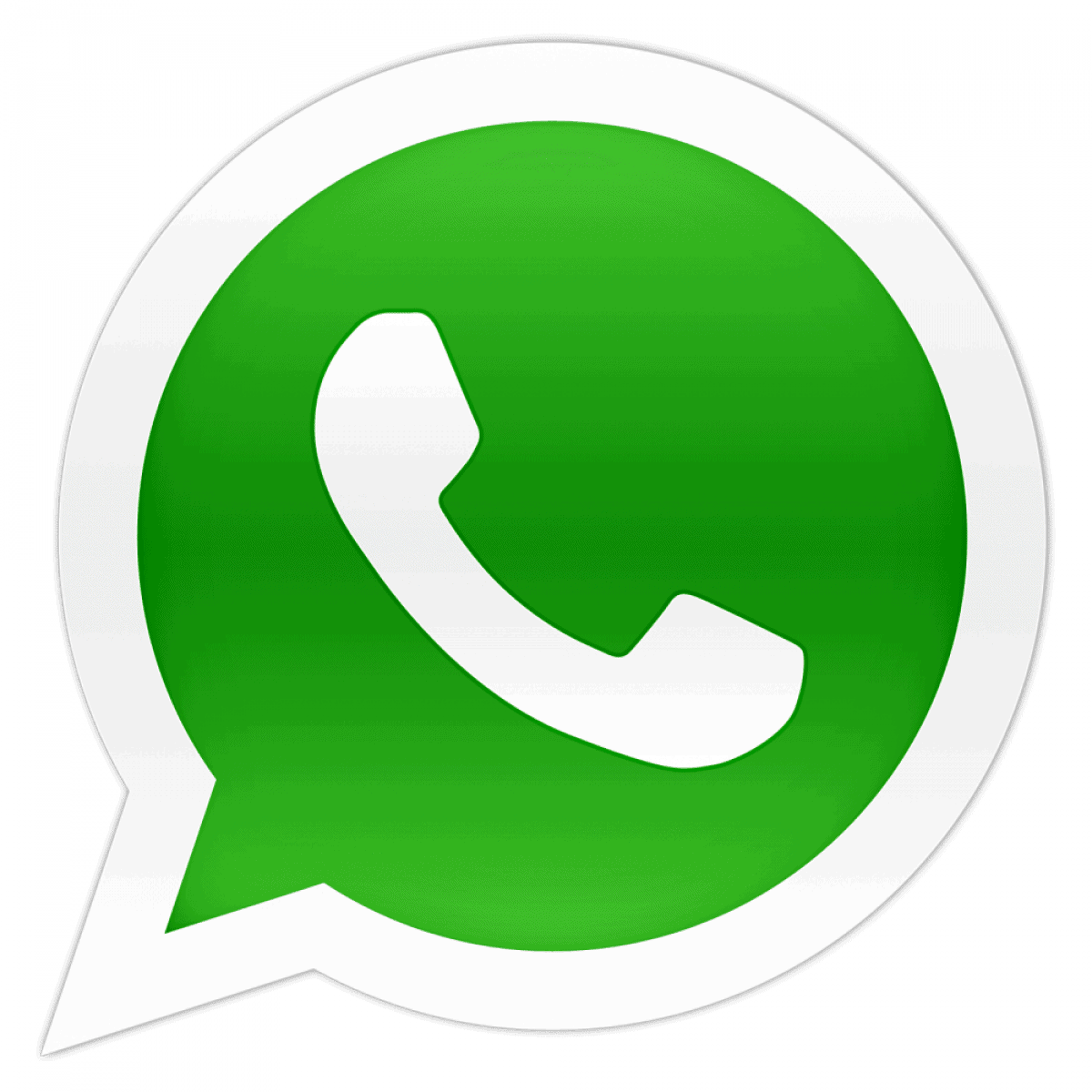 Adlux International Convention & Exhibition Center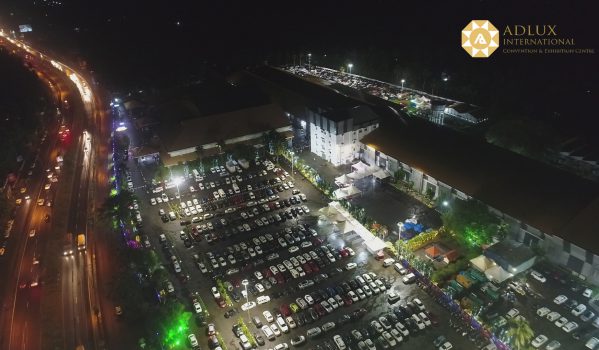 Built over an area of 180,000 square feet, this convention centre also promotes itself for providing the best wedding halls. Every amenity and technology that you need to host an international business event is present at Adlux International Convention & Exhibition Center. It is a standalone convention centre. It is also the largest convention centre in South India. The convention centre can accommodate 10,000 people in a single event. The exhibition centre can accommodate 12,000 people in a single event.
Sree Gokulam Convention Center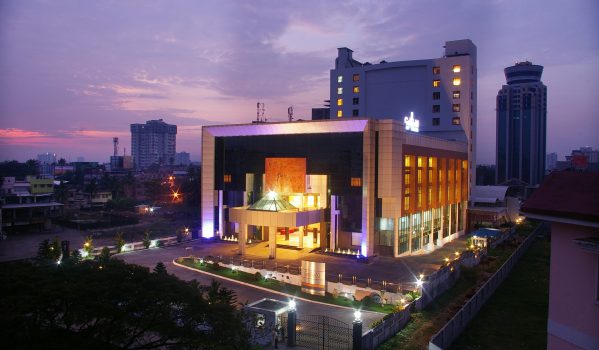 It is a 4-star hotel with a maximum capacity of accommodating close to 2000 guests at a time. One of its biggest banquet halls is equipped with 24,000 W JBL sound system with acoustic walls. The place is at a walking distance from the Private Bus Stop and Ernakulam Town Railway Station.
Contact us today to know more about Managed Services offering for Ground Transportation for Corporate Events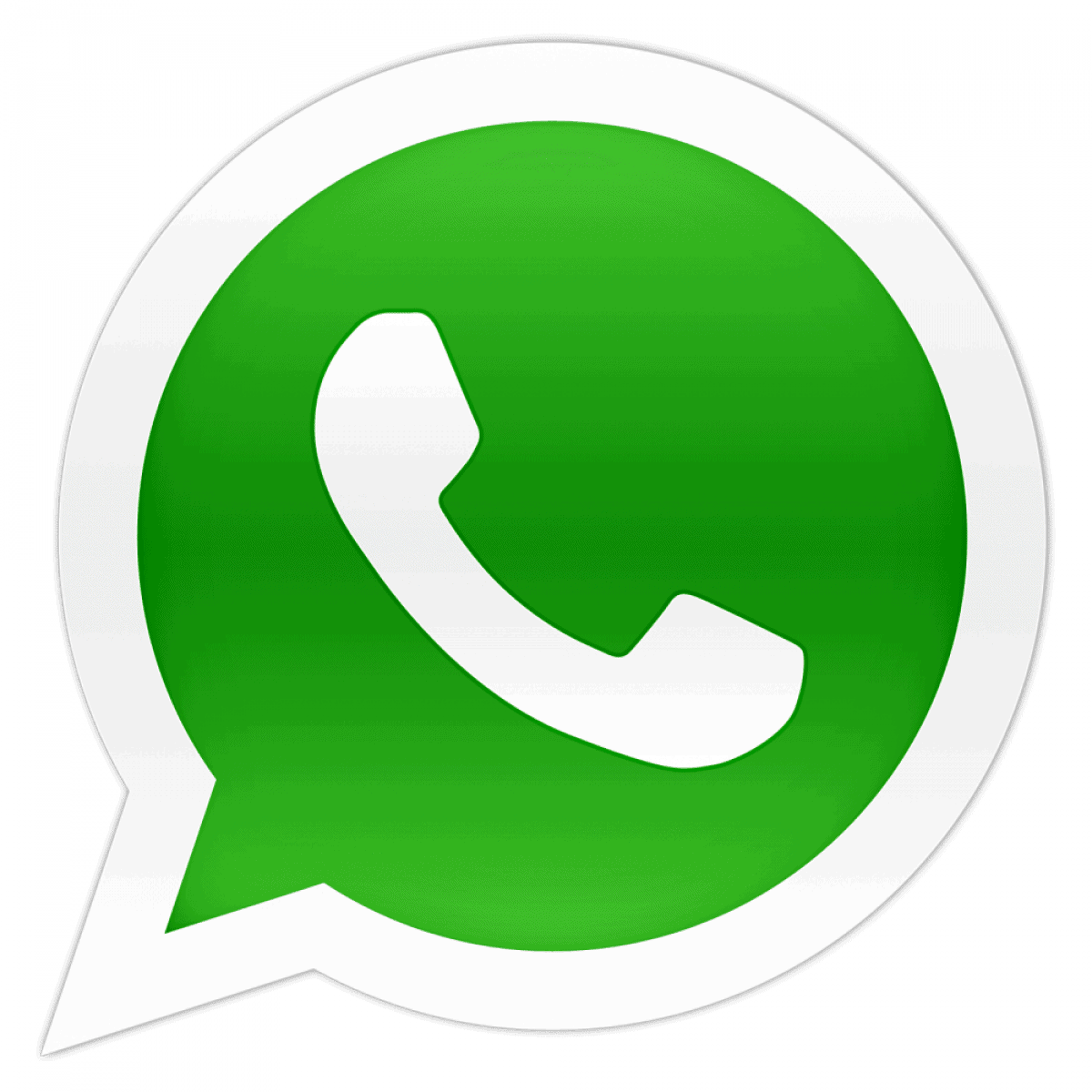 IMA House Cochin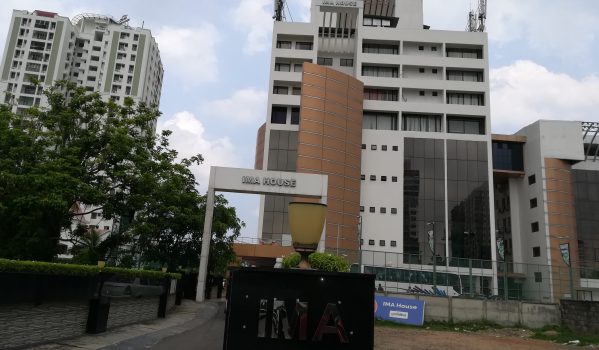 IMA House is just a 14-minute walk from Jawaharlal Nehru International Stadium and 4 km from Ernakulam Town Railway Station. The place has 10 banquet halls for different social and business occasions.
How we can help you with our taxi cab service as your ground transportation provider for MICE Kochi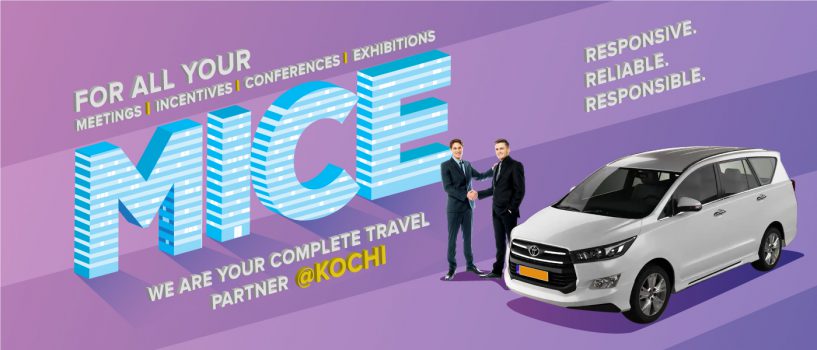 We have been Kerala's leading ground transport providers with a fleet of 100+ big and small, fully air-conditioned vehicles, including cabs and coaches. We have been driving around our esteemed guests for the past 27 years with an unmitigated track record. We provide taxi cab services for all purposes including pilgrimages, tourism and of course, business conferences and corporate events.
It is effortless to hire our ground transportation services for your upcoming event. You can get a fully customized package either from our website or one of our office contact-points in major MICE-friendly hotels and convention centres including the Grand Hyatt, Le Meridien, Gokulam and others. While you are there, approach our helpdesk, and we can help you create the entire travel plan for yourself as well as your business delegates.
Are you worried about how to transport your business delegates from the airport to the hotel and then from the hotel to the airport? Are you concerned about the transport of numerous attendees coming to attend your business meet or conference? We offer bespoke travel management packages with a big fleet of taxis and coaches at your disposal, with a dedicated account manager who will take care of all your ground transportation needs.
We have a highly efficient staff working round-the-clock, making sure that your trip to Kochi is worry-free and enjoyable. Due to our long-standing experience and familiarity with all major and minor routes in and out of Kochi, we can help you reduce ground transport cost, especially during large-scale logistics. Do give us a call for more information.
Contact us today to know more about Managed Services offering for Ground Transportation for Corporate Events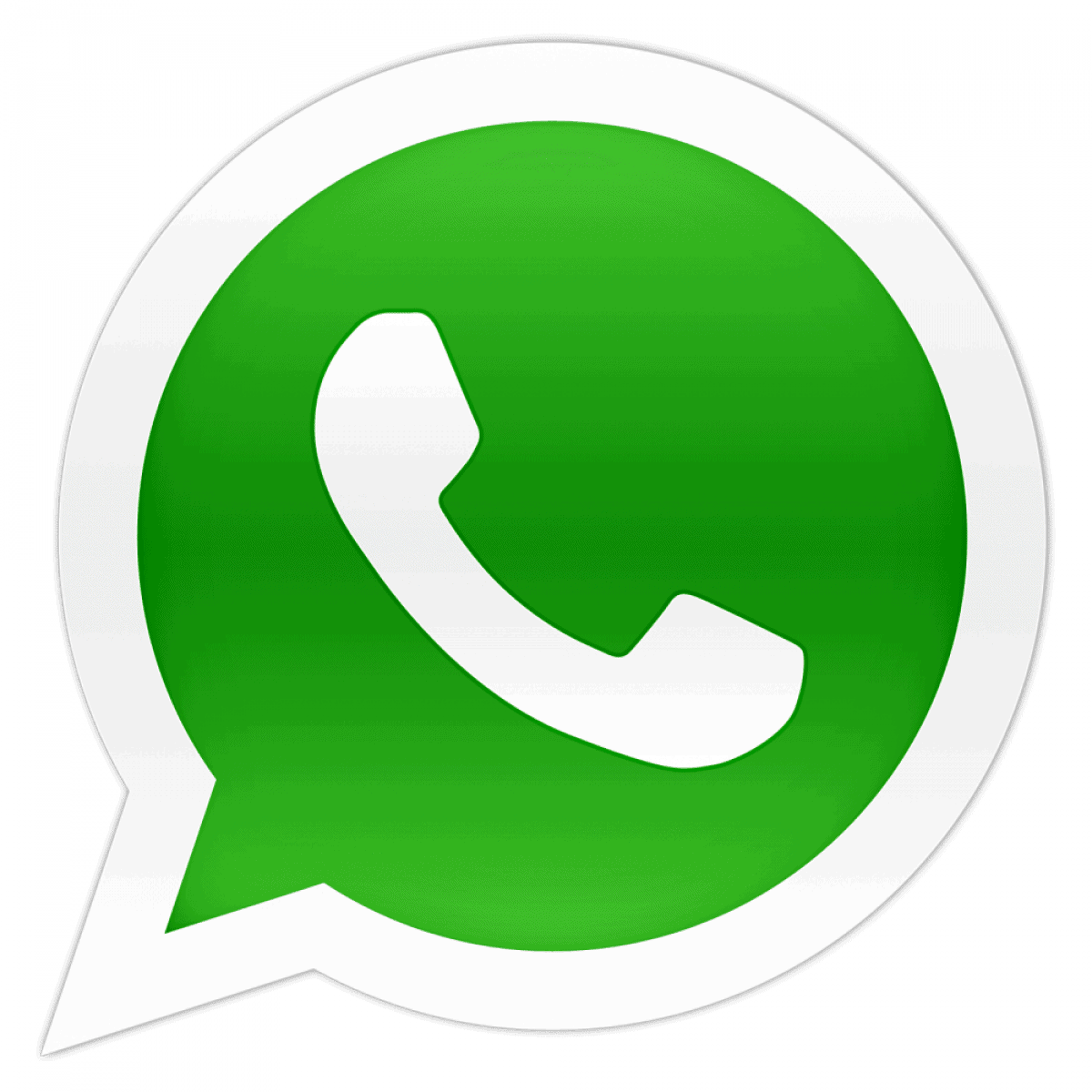 Cab services for pre-and post-event tours and activities
While you are in Kochi, you wouldn't like to miss out on the numerous heritage, religious and tourist spots the place is decked with. You can make your journey to Kochi meaningful and enjoyable for your business delegates by pre-arranging sightseeing tours for them by partnering with our ground transportation service. Our drivers are entirely familiar with the terrain and geography of the area, and they also know the shortest and the easiest routes to all major tourist sites in and around Kochi.
Kochi is a beautiful place. Using our taxi service, your delegates can visit Fort Kochi. Interestingly, from this place, you can catch a glimpse of the mysterious Chinese fishing nets, the only place where you can witness such nets outside of China. Legend has it that the traders representing the Chinese Emperor Kublai Khan came here during 1271-1294 A.D. and brought along the Chinese nets, which are still in use. So, in a way, Kochi has been a significant business centre for centuries.
Other places that your family or the business delegates can visit in Kochi are the Indo Portuguese Museum, St Francis Church, Santa Cruz Basilica, Ernakulam Mahadeva Temple, Shiva temple, Cherai beach, Paradesi Synagogue, Kadalkkara Lake Resort, Kashi Art Cafe, Hill Palace, Folklore Museum, Bolgatty Palace and Island Resort, Athirapally Falls, and much more.
Call us anytime, and we can help you draw up the best possible itinerary to make the maximum of your visit to Kochi. Partner with us to create a memorable experience for your business delegates and business partners for the upcoming MICE.
Contact us today to know more about Managed Services offering for Ground Transportation for Corporate Events