This section will give details about the various Kerala tour packages from Mumbai, including tour packages to Kanyakumari. These packages are for couples, families as well as individuals and corporate event managers. Although there are many cheap packages from Kerala to Mumbai, our primary focus is creating a memorable experience.
For multiple decades, the state of Kerala has been a favourite tourist destination not just among people from Mumbai but everywhere in the world. Its exotic world-famous tropical weather garlanded by a network of 44 rivers, 34 lakes and a slew of canals, ponds and paddy fields makes it into a flora and fauna heaven and hence, earns the aptest terminology, "God's Own Country".
There was a great flood in Kerala in 2018 wreaking havoc not just on tourism but the economy and the infrastructure of the state. Despite that, 10,96,000 tourists visited Kerala from abroad. 15.6 million tourists visited Kerala from within the country. So strong is the draw of the state.
For free travel consultation through WhatsApp. Contact us now.
Options: Swift DZire, Innova, Tempo Traveller (12 to 19 Seater), Coaches.
Why take a package when you are planning to visit Kerala from Mumbai?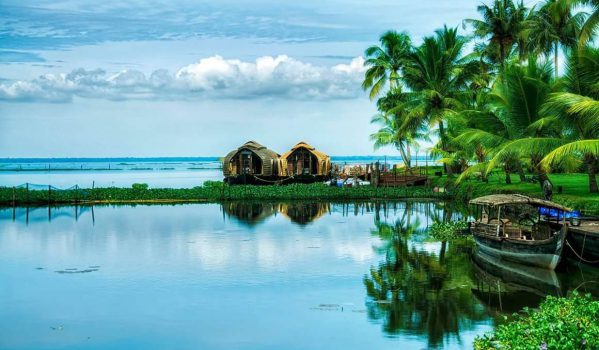 Prearranging a package from Mumbai to Kerala increases the quality of your holiday or honeymoon many notches. Many holiday plans go topsy-turvy when proper travel and stay arrangements are not made beforehand.
Yes, these days people rarely land in Kerala without making prior arrangements through one of the known travels and trip websites. Still, the benefit of getting a tour package from our website is that we work at a one-to-one level. It's not a software that is running our business. It is the people. When you contact us or when you talk to one of our representatives, you will be talking to people who have spent decades taking care of tourists.
We are constantly interacting with our staff and clients. For the past 30 years, our tourist cabs have been plying on the roads of Kerala. Our vehicles measure the length and breadth of the state, taking tourists to every possible exotic destination. Tourists are constantly sharing their feedback about their stay and experience with us. We know which places are good for staying, and which are not so good. We know where you can find great food and service. We know which resorts provide complementary services with little extra cost. We can share the first-hand experience with you.
We have direct arrangements with hotels, resorts, and boathouse owners. You are our primary concern: hence, we find the best possible tour package for you.
When it comes to visiting Kerala for a holiday, for pilgrimages or the honeymoon, there is an abundance of packages available to you. Below we are describing major options you can avail from Mumbai when planning a visit to Kerala.
Kerala tour packages from Mumbai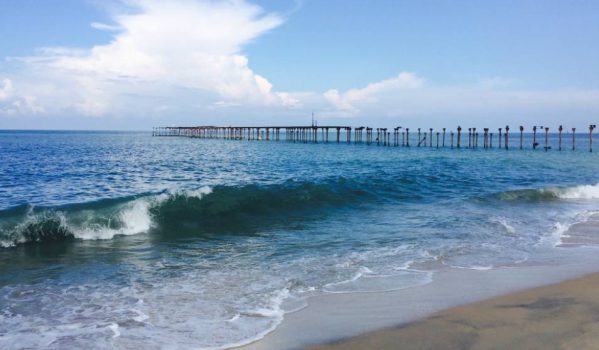 When you are planning to book a tour package from Mumbai to Kerala, we understand that it should be an enjoyable experience. Ground-level logistics can be a big problem and often a root cause for holidays leaving a bitter taste. 
The unpredictable feels good when you are looking for adventure. But sometimes tourists have to go through lots of unpleasant experiences they were not expecting. For example, sometimes, they need to pay more than the budget. They don't get a comfortable lodging place. They face problems with transport arrangements. These are all unavoidable problems and hence, unacceptable. 
Our tour packages are customizable as per your needs, the size of your group and your budget. We have been providing ground-level tourism support, including stay and transport for more than 30 years.  Consequently, we have developed a comprehensive network of partnerships with hotels, resorts and lake houses to get you the best possible deals and the most comfortable stays.
We are there for you in any form you need. You can give us your itinerary, and we will come up with a tailored ground support solution for you. We can also draw up a most satisfying itinerary for a great holiday or honeymoon experience. 
You can enjoy and relax more when you don't have to take care of the nitty-gritty. Your holiday in Kerala must be as effortless as possible. The essential requirements are a comfortable stay and the ability to travel without hassle. We can take care of both. 
We offer cheap tour packages, although cheap doesn't mean in terms of services. Our Mumbai to Kerala tour packages are affordable, reasonably priced and to our best capacity, suited to your budget.
Precisely this is the reason we have endeavoured to create the perfect packages from Mumbai to Kerala. All you have to do is begin your holiday. We can arrange for you.
Hotel stay.

Resort booking.

Boathouse booking.

Road transport.
Just submit your details on our website, and we will get back to you with the best arrangements.
For free travel consultation through WhatsApp. Contact us now.
Options: Swift DZire, Innova, Tempo Traveller (12 to 19 Seater), Coaches.
Honeymoon packages from Mumbai to Kerala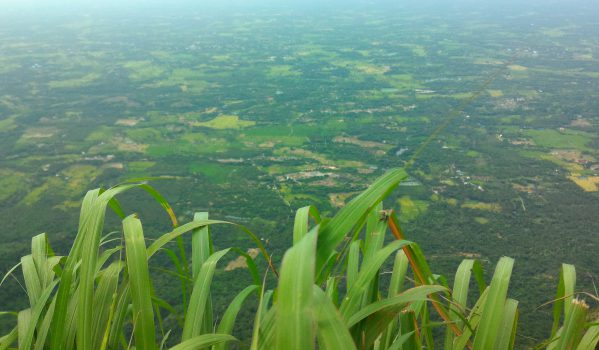 Kerala has some of the best honeymoon destinations in the country. Want to spend the first few weeks of your marriage in an unforgettable bliss? Then you must come to Kerala.
Some of the famous honeymoon destinations in Kerala include Munnar, Wayanad, Kumarakom, Alleppey, Kovalam, Kochi and Thekkady. Some honeymoon destinations are close to each other, and you can visit multiple destinations.
Aside from the location, where you stay and how you move from one place to another can have a significant impact on your honeymoon experience. You can easily find out honeymoon locations on the Internet. You can also land in Kerala without any hassle. There are some great trekking tracks in Kerala. These tracks are dotted with picturesque villages that are straight out of storybooks. 
When you go on a honeymoon, you have many pressing questions. Where do you stay? What experiences do you have in terms of extra services and food? How do you arrange road transport that is reliable and secure?
As an experienced tour packages company in Kerala, we can solve these problems in a single stroke.
We can arrange the best possible stay for a couple at any major tourist destination in Kerala. We can arrange the best road transport for you – it will be like using your vehicle. Our highly professional but completely non-intrusive drivers can drive you anywhere, giving you full privacy.
Tell us whether you want to stay in a hotel or a resort. Or you would like to spend a few days in a houseboat wafting on one of the backwater getaways. What other services such as sports, sightseeing, national park visits, trekking and spa services do you want to offer to your better half? What sort of vehicle are you looking for? A luxury vehicle or a regular car? Both have their advantages.
These are sufficient details to help us come up with the best possible Kerala honeymoon package from Mumbai.
Kerala family tour packages from Mumbai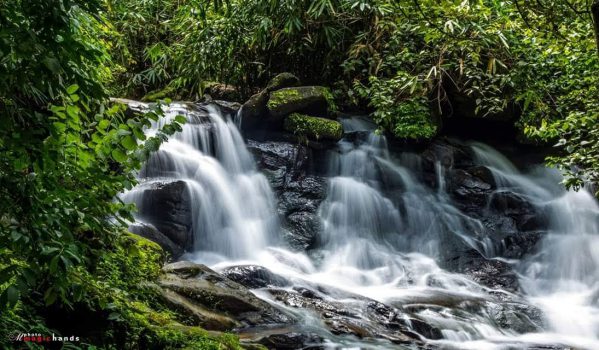 Families are unique. Therefore, you want to give a unique holiday experience for your family. But at the same time, you want to keep your loved ones comfortable and safe. For this, you need to prearrange a hotel arrangement and road transport.
All tourist destinations in Kerala are family-friendly. Whether you have a small family or a large contingent, there is something for everyone when you take a tour package from Mumbai to Kerala.
During your visit to Kerala, you can stay in a hotel. You can have a great time in a resort. You can also live in a houseboat. There are also lodging facilities at the local level. Still, the facilities may not be as excellent as they are in a hotel or a resort, but if that's your preference, we can also arrange that for you. From five-star hotels and resorts to economy lodging places, just let us know what you're looking for.
We understand that you want to provide maximum comfort and enjoyment to your family members at the minimum possible cost. As a very old tourist and taxi service in Kerala, we have established lasting relationships with various hotels and resorts, and we can get you great bargains. At many five-star hotels, we have dedicated counters for our service. Though, many of these bargains depend on how deep you are in the holiday season.
For free travel consultation through WhatsApp. Contact us now.
Options: Swift DZire, Innova, Tempo Traveller (12 to 19 Seater), Coaches.
Kanyakumari package from Mumbai
Kanyakumari is one of the most historically significant places in India. Three great bodies of water are known to merge at the peninsular point: the mighty Indian Ocean, the tumultuous Bay of Bengal and the cross-continental Arabian Sea. Many claims that you can distinguish between the different colours. Whether you want to visit Kanyakumari for spiritual reasons or as a tourist, we can make your journey memorable and pleasurable by arranging your stay and transport. You need to submit your details on our website and then come to Kanyakumari. We can get you picked straight away from the airport or the railway station and from there onwards, you will be well taken care of. Your comfortable stay in Kanyakumari is our topmost priority.
Munnar tour packages from Mumbai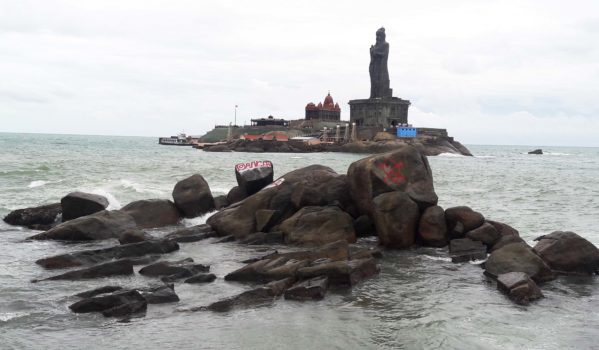 Munnar has been a well sought-after hill station since the time of the British. It is 5200 feet above sea level. It has a chilly ambience but at a pleasant level. It is known for its widespread tea plantations. It has excellent trekking tracks dotted with picturesque villages that are straight out of storybooks.
When you visit Munnar, you must take a flight to Kochi or arrive at the Kochi railway station. From there, Munnar is at a distance of 130 km. Our friendly driver will pick you up from the airport or the railway station and take you to Munnar. The hotel arrangement for you, for your better half or your family, will be made in advance. You arrive in Munnar, relax for a while and then start visiting various tourist attractions in the hill station.
All your travel and stay needs will be included in the package.
What all is included in the Mumbai to Kerala packages?
Included
Stay at hotels and resorts of either your choice or based on our recommendations.

Ground transport for moving from one place to another and for sightseeing.
Not included
Air/train fare

Entry tickets to various places.

Tips to waiters and drivers.

Additional food and beverage requests.
For free travel consultation through WhatsApp. Contact us now.
Options: Swift DZire, Innova, Tempo Traveller (12 to 19 Seater), Coaches.
Your benefits of booking with us
✔️ Transparent fares
✔️ Guaranteed reservations
✔️ On-time Pickups - zero wait times
✔️ Well maintained cabs
✔️ Professional chauffeurs who can communicate in Tamil, Hindi, English, Malayalam
✔️ Experienced chauffeurs who are well aware of the routes and sightseeings
✔️ 24x7 Customer Service over WhatsApp
✔️ Easy Online Booking with cashless payments
✔️ Free Cancellation up to 72 hrs before pickup date
✔️ Quality – No Compromises
✔️ Proudly serving customers across the world since 1992