Kerala is a large state of India, and when you think of visiting it, you may assume that you're going to require many days, even more than a week. There are multiple places of pilgrimage. There are historical places. Tourist spots are galore. Natural beauty abounds. There are many backwater destinations. There are numerous hill stations. There are wildlife safaris. The best tropical climate you can find in the world. Practically there is no limit of places to visit in Kerala.
You can also plan out a short trip of 3 days to visit the Gods Own Country, provided, you have a planned itinerary, and have shortlisted the places that you would like to visit given the constraints of the distance to be covered and the time needed to cover those distances.
Free Kerala Tour Planning over WhatsApp. Contact us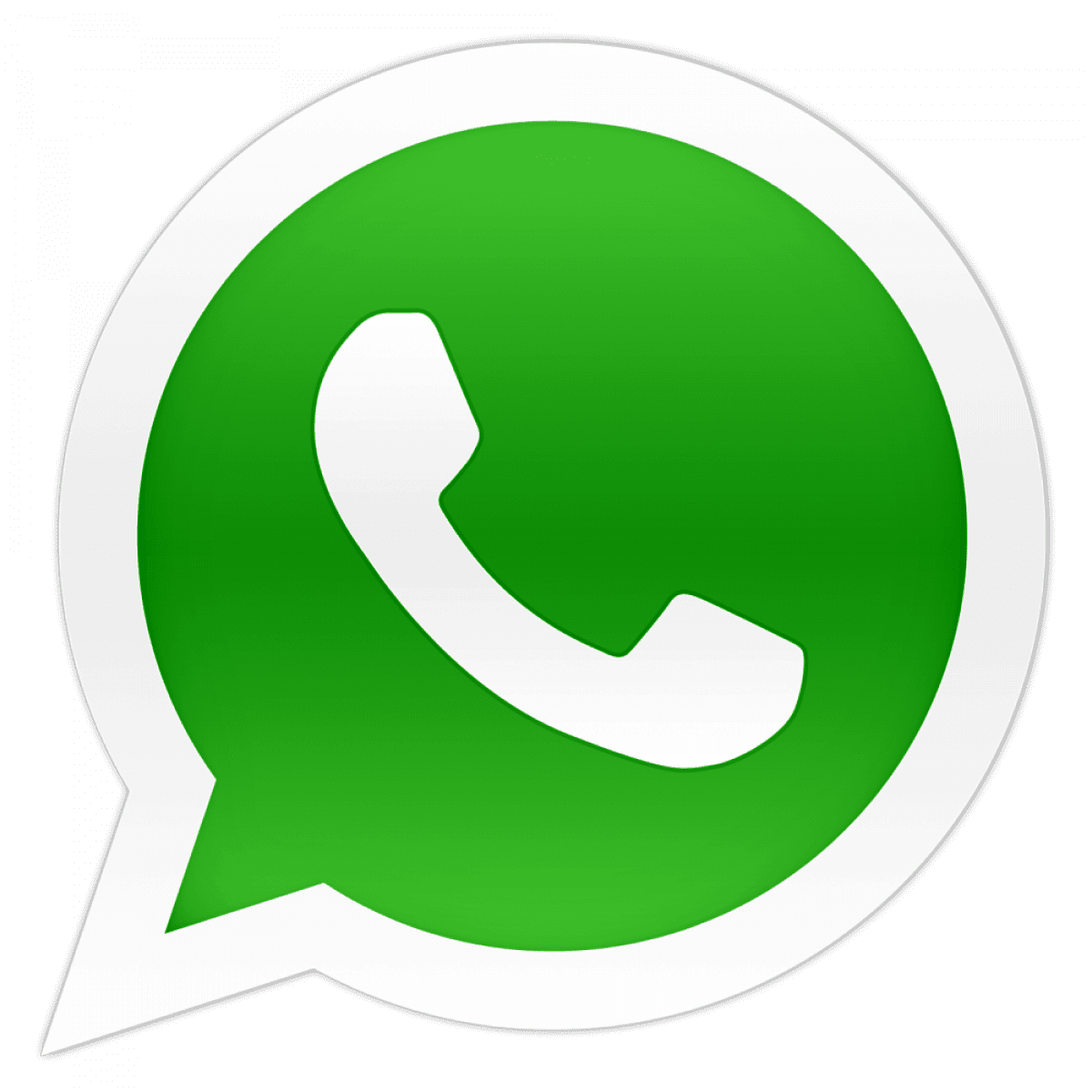 now.
The best way to visit Kerala for a short trip of 3 days is to closely work with a local transport service, preferably a taxi service if you are planning to come with your family. A taxi is a flexible mode of transport. It is not cumbersome as a bus. You can stop whenever you feel. You can slightly change your route if you think.
Many tourist and religious destinations can give you a complete holiday experience within a short span of 3 days. In most of the cases, there is no need to cover multiple destinations because then you will be spending lots of time travelling. But within a single destination, there is something for every family member or group member to enjoy. Below we are listing some significant places that you can visit in Kerala for a short trip of 3 days.
Visit Cochin for a short holiday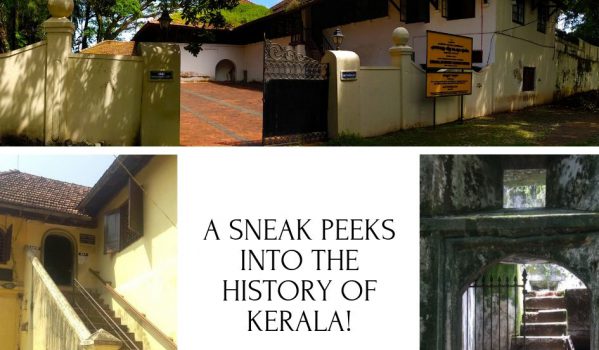 Cochin has its airport, so this is a city you can visit immediately after arriving. It also has a railway station and an interstate bus station. After reaching you can easily hire a taxi to move around within the city and the surrounding areas.
It has the famous Marine Drive that is just 3 km away from the Ernakulam Junction. It's a wide walkway stretching from the Jankar Jetty in the north to the Ernakulam Boat Jetty in the south. It also has the children's park nearby. 
13 km away from the Ernakulam Junction you can behold the Chinese fishing nets which are perhaps the only place outside of China where such nets are used. The place is located in Fort Kochi and is aptly known as "Cheenavala".
Then you can visit the Fort Kochi beach, Santa Cruz Basilica which is an ancient church built by the Portuguese and while you're at it, you can also visit the Indo-Portuguese Museum that displays the Indo-Portuguese Christian art heritage. People who visit Cochin also visit the Dutch Palace which is located near the Jewish synagogue just 10 km away from the Ernakulam Junction railway station. The fans of contemporary art also love visiting the Gallery of Contemporary art situated at the Durbar Hall Road, near Ernakulam.
Read more: Kochi – The Queen of Arabian Sea!
Free Kerala Tour Planning over WhatsApp. Contact us now.
Visit Munnar for a short vacation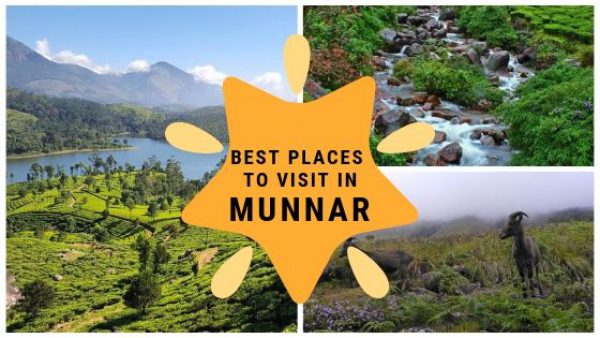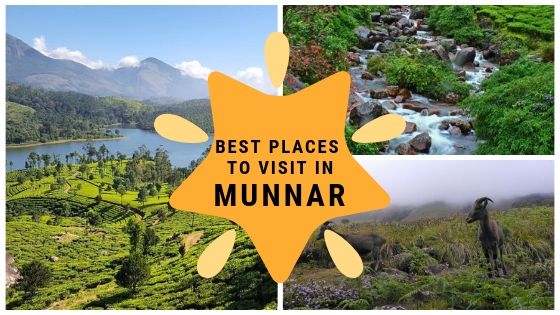 You can reach Munnar from Cochin by taxi in less than 4 hours. It is a pleasant drive, and you can stop on your way to the southern hill station, which is at an altitude of 6000 feet in the district of Idukki. The place is full of waterfalls and lush greenery and is a favourite tourist destination. You can visit Chinnar Wildlife Sanctuary. Then there is the Eravikulam National Park which is just a 45-minute drive away from the town of Munnar. There you can see elephants, Nilgiri langurs lion-tailed macaques and Atlas moths that are the largest in the world.
If you love tea, you can visit the Tata Tea Museum, where you can taste more than 100 varieties of tea. Visitors to Munnar also don't like to miss Top Station, which is 1700 m high. The temperature is pleasant – sometimes mildly hot and humid and sometimes moderately cold – throughout the year. Although the place has its peak season and off-season, for a short three-day visit, Munnar is an ideal hill station town to visit.
Read more: Best Places to Visit in Munnar in 2 days
Free Kerala Tour Planning over WhatsApp. Contact us now.
Visit Kovalam for a short, 2-3 days vacation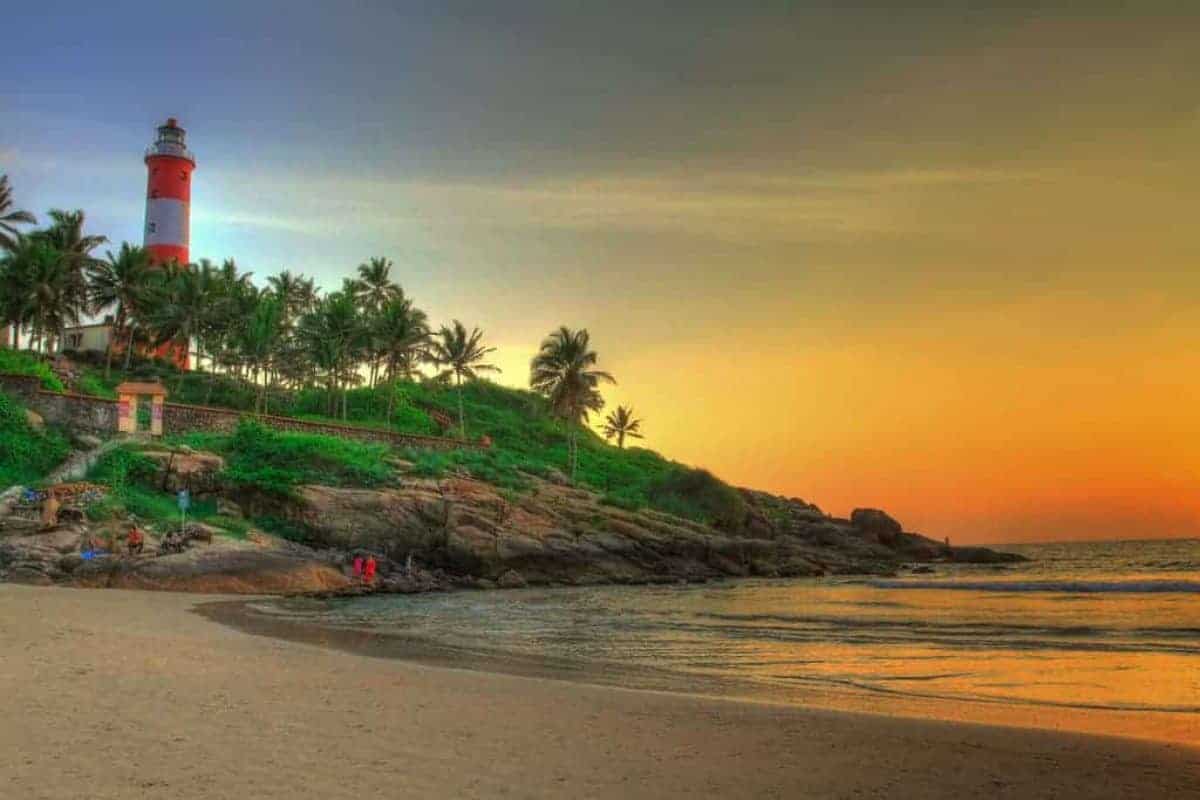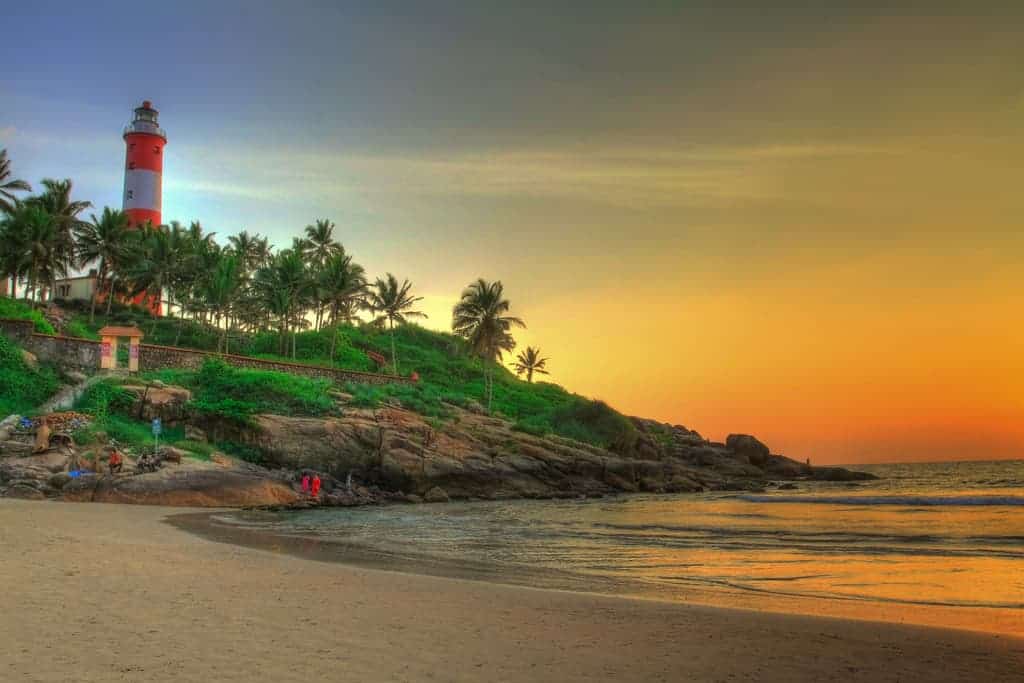 Kovalam is a small coastal town-cum-village, south of Thiruvananthapuram or Trivandrum. Kovalam is just 14 km away from Trivandrum which has its airport. It's a beautiful beach destination replete with palm groves. It is touted as one of the most picturesque beaches in India. You can also participate in numerous water sports.
Are you a fan of lighthouses? Then you can visit a 35 m high lighthouse atop Kurumkal hillock. The lighthouse is constructed on a crescent-shaped beach line. The place is dotted with hotels and restaurants so along with sightseeing and leisure; you get to eat a variety of foods including pancakes, pizza, pastries and different south Indian culinary delights.
There is Hawah beach, which is less crowded, preferred by those who are looking for quieter places. Newlyweds mostly get drawn to the Samudra beach, which is famous for its beauty and serenity. If boating is your thing, you can visit Karamana River for a relaxing experience.
Vellayani Lake is the freshwater body and people who visit Kovalam make sure that they don't miss the Lake. Meditation sessions are organised at the Neyyar Dam. You can also visit the ancient Vizhinjam rock-cut cave temples. Kovalam brims with places you can visit, but when you are on a short trip, you need to organise your trip in such a manner that you are not in a rush and yet, you can enjoy the maximum number of tourist spots.
Free Kerala Tour Planning over WhatsApp. Contact us now.
Visit Alleppey during a short trip to Kerala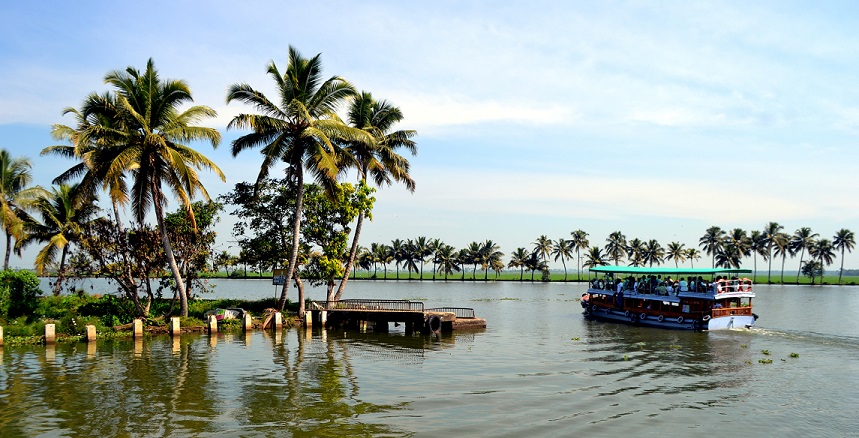 Alleppey is mostly known for its houseboat cruises due to an expansive network of canals and lagoons. Due to its backwaters and different waterways the places deservedly known as the "Venice of the East". If you are looking for a beach, you can visit Alappuzha Beach, which is very important in the maritime history of Kerala. The beach also has the distinction of being one of the first disabled-friendly beaches in South India.
Birds from all over the world flock to Kumarakom Bird Sanctuary, and it is a favourite destination for bird lovers. The snake boat racing festival happens in Alleppey too, and if you happen to be there in the early part of August, you can enjoy the local competitiveness.
Free Kerala Tour Planning over WhatsApp. Contact us now.
Other places that you can visit in Kerala for a short 3-day visit include
Wayanad – Wayanad Wildlife Sanctuary; Edakkal Caves; camping and trekking; mountain hiking; zip-lining; bamboo rafting; a visit to tea plantations and other exotic sightseeing locations.

Kumarakom – Plenty of natural beauty; canals, lakes and rivers; bird sanctuaries; Kumarakom beach; Jatayu rock; Bay Island Driftwood Museum; St Mary's Church; Ettumanoor Mahadeva and many more waterfalls, backwaters and beaches and watching fishing.

Thekkady – Periyar National Park; Periyar Tiger Trail, Thekkady Lake, bamboo rafting, hiking, Ayurvedic resorts, Mudra Culture Centre, Ankara spice plantations, Kalari Martial Arts Centre and Pandikuzhi Village for picturesque scenery.

Vagamon – Well-known for Vagamon hills; Vagamon Pine Forest, Vagamon Lake, Mundakayam Ghat and Maramala Waterfalls.

Bekal – Mallikarjuna Temple; Nileswaram; Valiyaparamba Backwaters; Bekal Hole Aqua Park, and Pallikere Beach.
Frankly, there is no end to the places that you can visit in Kerala for a short visit of 3 days. It all depends on planning and your itinerary. As a premier and experienced taxi service plying on many locations in Kerala, we can help you chart out the best possible route for your short but meaningful location. Just contact us with what you need, and we can come up with the best road trip route for you.
Free Kerala Tour Planning over WhatsApp. Contact us now.