Wanna feel divine and fun experience…! Then visit Rameshwaram

Wanna chill your Sunny summer with holy bath …! Then visit Rameshwaram

Wanna experience train ride on the bridge over  Indian ocean ..! Then visit Rameshwaram

Wanna quench the trust of spirituality and peace …! Then visit Rameshwaram
Hello there…! Hope you are doing great. Are you new to Rameshwaram? Wondering, Which is the much-seen place in Rameshwaram? Then you are in the right place. We Blue Bird Travels are here to enhance your excitement. We are always ready and eager to show you somewhere new marvelous, ancient, historical sites.
Rameshwaram – This name is a combination of two lord name Rama and Eshwar (Shiva). One of the Beautiful holiest island in Tamilnadu. Rameshwaram is a famous tourist spot due to its religious significance. Rameshwaram being a spiritual spot with numerous temples and wells/tanks (Teertham – Holy water bath) attracts thousands of devotees. Please read the blog till the end free tips are waiting for you which you should aware before your Rameshwaram trip 🙂
Quick Navigation of our tour list:
Ramanathaswamy Temple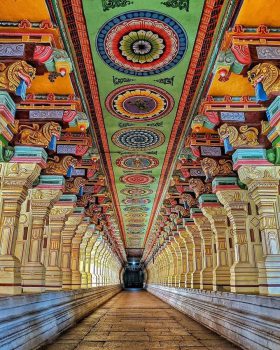 Ramanathaswamy another name of Lord Shiva. A must visit pilgrim center in South India where you can find the beautiful architecture of ancient Kingdoms. It has the longest corridor among all Hindu Temples in India. There are 22 wells with medicinal value inside this temple, and this water is sprinkled on the devotees. Taking a dip in the nearby sea is considered auspicious. Best time to visit the temple is early morning. First, take a sea bath and come towards the north side of the temple entrance. You need to take a ticket which cost Rs.25 per person for a dip from 22 wells. The number 22 indicates the 22 arrows in Rama's quiver. There is a dress changing room at the South gate. Then visit for Dharshana. Devotees throughout the country visit this temple on pilgrimage. The temple provides you a very delightful atmosphere.
Rules: Mobile phones, Camera & other electronic items are Prohibited. Tickets for Mobile is 10 Rs per Mobile.
Opening Hours: 4:30 AM to 1 PM & 3 PM to 8:30 PM.
Entry Fees: No Entry fee for regular or free dharishna. Rs 25 per head for 22 well baths.
Book your journey through WhatsApp. Contact us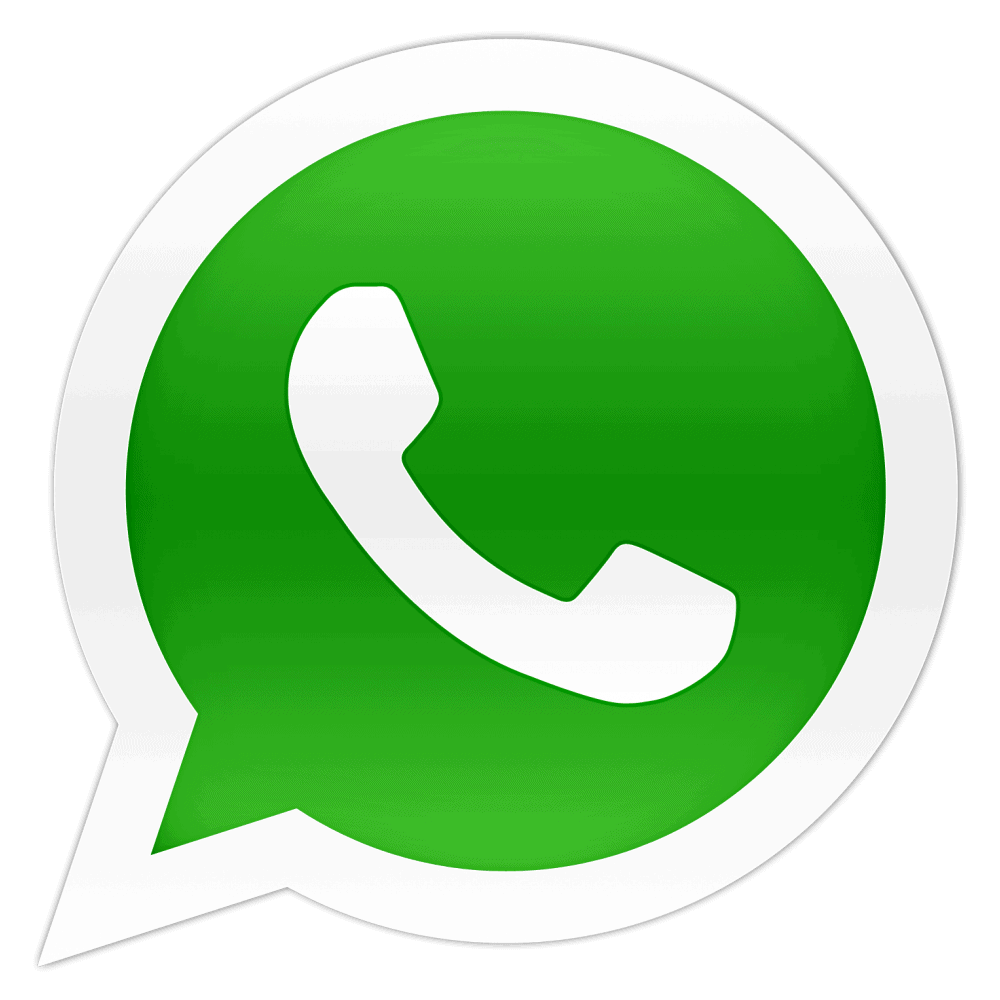 now.
Agni Theertham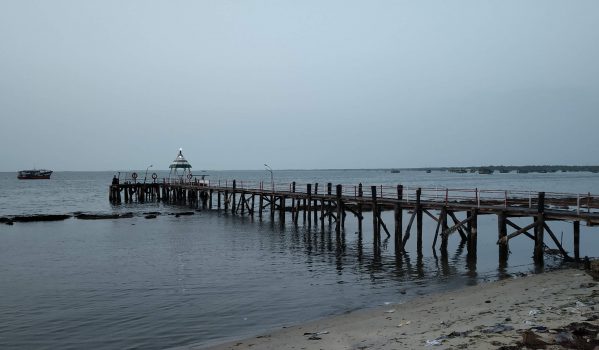 Agni Theertham located at Bay of Bengal seashore is one of the sacred seas for Holy bath. The pilgrims prefer to take a dip into this sea before entering the temple and all other Theerthams. It is very near to south gopura (Tower) of Rameshwaram temple. You can also have boat riding here. Sunrise view from here is also recommended. There is a belief saying that all your sins can be washed out here by taking a bath in Agni Theertham.
Ramar Theertham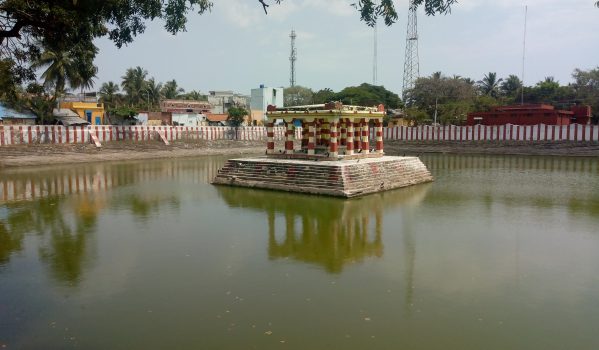 Ramar Theertham is the place where Lord Rama took a bath. The People who have a problem in Horoscope ( Naga dosham in Tamil ) do rituals in the Agni Theertham and then installs Naga Statues – Snake god around somewhere else around this temple to get a peaceful and prosperous life.
Lakshmana Theertham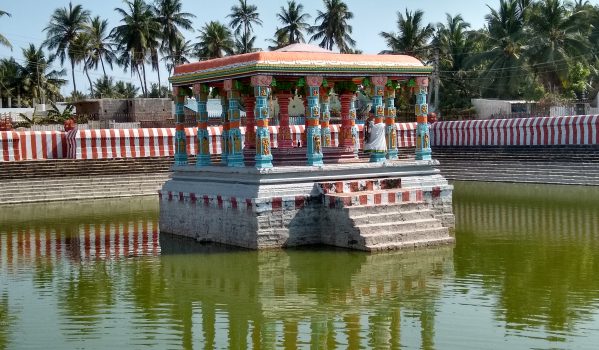 Lakshmana Theertham just 1 km away from Ramar Theertham. Lakshmanan, a younger brother of Lord Rama, had installed one Siva lingam here. He worshiped the installed Lord Siva for vanishing his sins and then took a dip in the pond nearby, Later that pond got name as Lakshmana Theertham. There is a belief saying that taking a dip in that pond will vanishing our sins too. At the end of January and somewhere else beginning of February ( " Thai Poosam " – month name in Tamil ) a floating car festival happens inside the Lakshmana Theertham pond.
Sri Panchmukhi Hanuman Mandir & Floating stones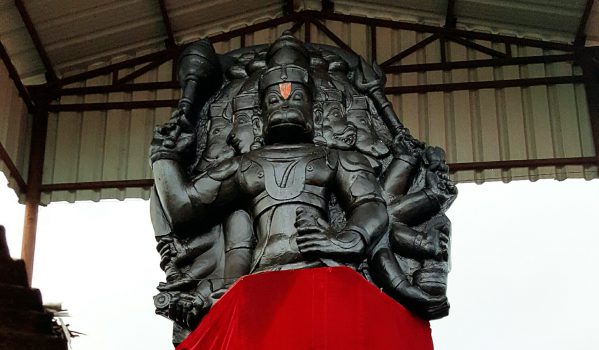 Marvelous and Gigantic Lord Hanuman just 2 km away from Rameshwaram Temple. Lord Rama and his monkey army built a stone bridge to Sri Lanka. You will get a chance to see Tulsidas Ashram there who wrote holy book Ramcharitmanas. Floating stone is the most unusual and incredible one, and two stones are there you can see but can't believe it is floating on water like paper. Here they explain how the stone floats in water!
Gandhamadhana Parvatham or Rama Patham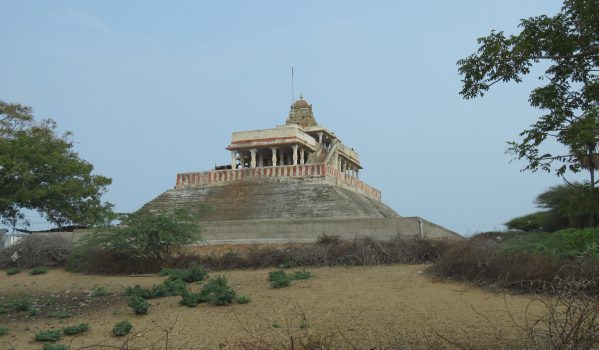 This place proved Hindu authenticity. Located near the ocean view. You will get a chance to see a significant footprint of Lord Rama in stone. These are considered a treasured proof of Ramayana ( Holy book of Hindu ). From this place, Lord Rama found Sita in Sri Lanka. You need to claim a few steps to reach this small temple. One can get to see the whole geography of the area. Better to avoid during the noon hours, the floor bakes your feet. I would suggest early morning or evening stroll. If you are lucky, you can also see dozens of eagles doing stunts in the air during high wind times.
Kothandaramar Temple, Dhanushkodi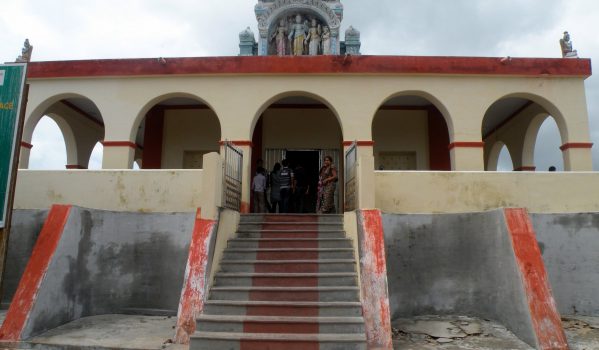 In last border of India about 500 – 1000 years old with the sea on both side of the road with deities Kothandaraman ( Kothandam – Bow – Arrows), Sita amma ( Wife of Rama), Lakshmana ( Rama's Brother ) and Vibhishana ( Rama's friend ). A peaceful, airy place with many paintings inside explaining different events of Ramayana. It is a famous and influential temple for the people with Chithirai star and Thulam Zodiac sunshine. This is a place where Vibhishana – Ravan younger brother surrendered himself to Rama and asked for refuge. Dhanushkodi is the birthplace of Abdul Kalam.
Opening Hours: 6 AM to 1 PM & 3 PM to 7 pm
Entry Fees: No Entry Fee
Book your journey through WhatsApp. Contact us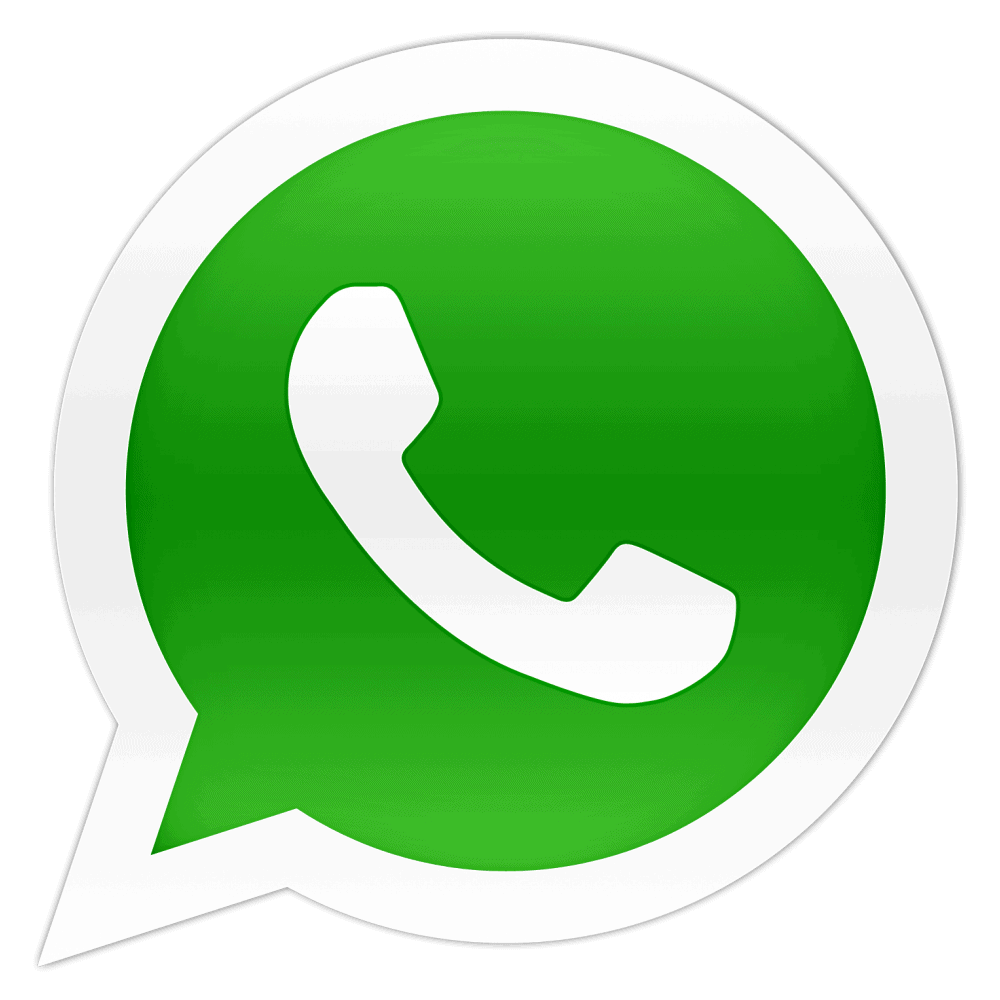 now.
Abdul Kalam House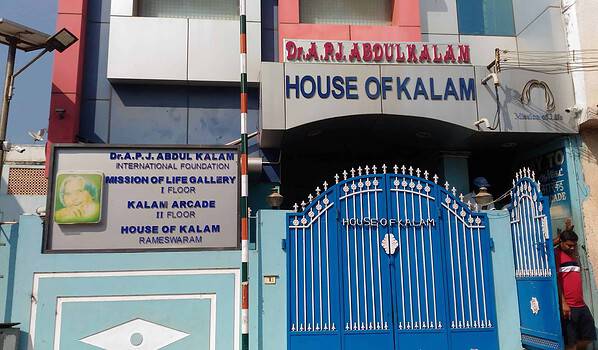 The house looks very typical not so much decorated, but explain to you faithfulness, commitment, and hard work can take anyone to the top. By seeing his house, you came to know how simple he was. The place houses so many pictures and artwork which documenting Kalam sir life history. The camera is not allowed inside the house. The place itself is well maintained and peaceful.
Opening Hours: 8 AM to 7.30 pm, only on Friday  8 AM to 12.45 PM & 3 PM to 7.30 PM
Entry Fees: No Entry Fee
Villoondi Theertham
The sea water here is salty as the typical sea but from the place where Lord Rama stuck his arrow in the ground contains sweetwater. Rama dipped his bow to quench the thirst of Sita. Main God here is Lord Trimbakeshwar. It is a quiet beach with no waves have a small well by the bank which is drinkable.
Pamban Bridge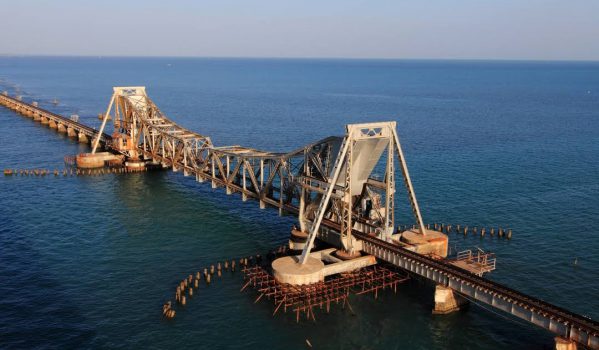 Pamban is one of the fishermen towns in Rameshwaram connects the Indian mainland. This is India's first sea bridge, an Engineering marvel and historical value place a great combination here in this bridge. It is opened on 24th February 1914. Best time to visit is either morning or evening or if the weather is cloudy. It is 2.345 km long it nearly took 14 years for   It is also known as Indira Gandhi Bridge.
Ariyaman Beach
Great resort with white sand, trees background gives you an elegant look. Suitable for swimmers, fun in the evening time local food and fresh fish fry available and other items are always available here. The Ariyaman beach is located about 45 mins drive from Rameswaram.
Adam's Bridge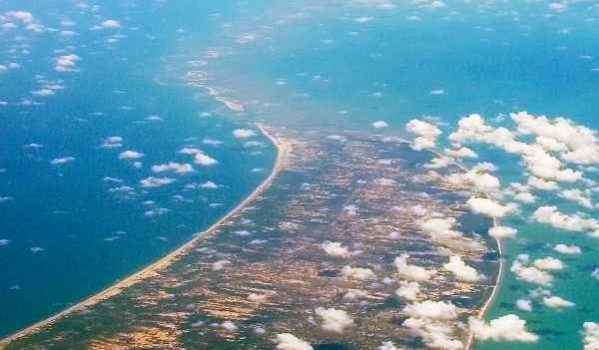 This bridge nearly 50 kilometers long and 3 kilometers wide which connects India with Sri Lanka, starts from Dhanushkodi ends at Sri Lanka's Mannar Island. It is also known as Ramar Palam or Rama Setu.
Book your journey through WhatsApp. Contact us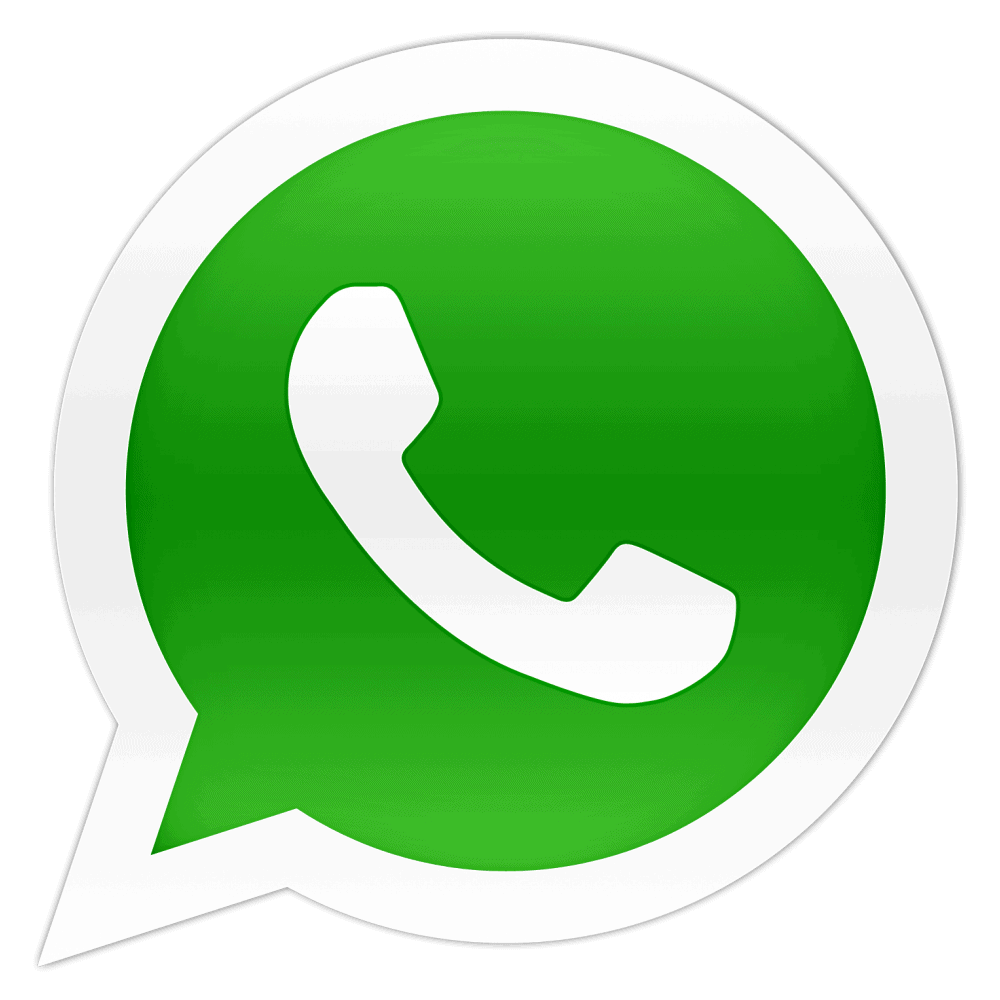 now.
BONUS Tips for your pleasant Journey
It is better to avoid your trip to Rameshwaram during festival days. Being a famous pilgrim place there is overcrowd then you might have to spend more and more of your time in queue.

There is a government-affiliated guesthouse near to the beach with cheap cost for stay – so no need to spend more money on a private hotel.

Most of the climate here is Tropical climate so you can visit any time in the year; however, the month is from October to April is the best time to visit.

Taking a bath in 22 theerthams eradicate skin diseases and consider as more auspicious.
Why are you still thinking …!!!  Make your holiday as the most special day with your family & friends ….
Feel free to reach us, and we will guide you how come you efficiently utilize your entire day at a reasonable cost. Your happiness is our Pride.